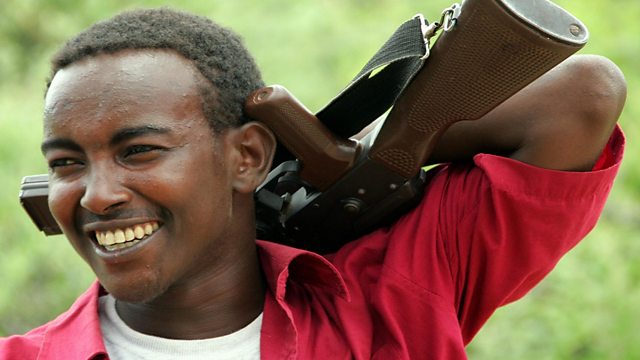 Nicknames in Somalia
Listen in pop-out player
In Somalia, you're no-one without a nickname - although the handles themselves can be ruthlessly honest. Justin Marozzi, working in Mogadishu, explains just why becoming known as "White Hair" means so much to him.
Plus: how much profit is Niger's nascent oil industry really bringing to local people? Near Zinder, in the country's east, Celeste Hicks sees a gulf opening up between Nigeriens' hopes and what's been delivered.
Presenter: Pascale Harter. Producer: Polly Hope.
Photo: An smiling militiaman in Wajiid, south central Somalia. RADU SIGHETI/AFP/Getty Images.
Last on