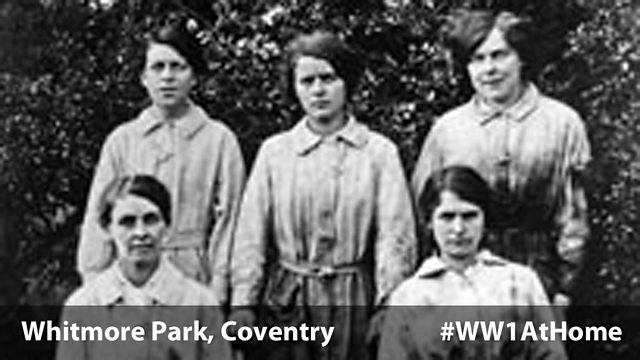 WORLD WAR ONE AT HOME: THE CANARY GIRLS OF WHITE & POPPE'S
During the war, Coventry's factories were described as industrial beehives. The city was an arsenal of munitions production for four and a half years the Army & Navy spent over £40,500,000 with local manufacturers.
Ironically these dangerous places became some of the safest places to work as Health & Safety as we know it was born. Some of the conditions brought in shape our workplaces today.
BBC Coventry & Warwickshire's Siobhán Harrison went to find out more about White & Poppe's, a component manufacturer whose staff grew from 350 to over 12,000 by the end of the war. They expanded their site from Drake Street, just off Lockhurst Lane to a 66 acre site covering Holbrooks and Whitmore Park. Many workers, a lot of them women, came from all over the country to work here.
This contains extracts from a play by Richard Walls, and Theatre Absolute called 'Powder' a play inspired by life at the factory.
Find out more about all of BBC Coventry & Warwickshire's World War One at Home stories http://www.bbc.co.uk/programmes/p01p33vj