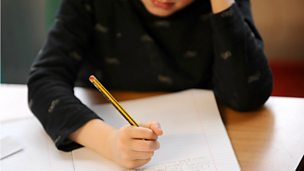 New book suggests the term dyslexia should be abandoned
Duration: 01:31
A new book called The Dyslexia Debate, which suggests the term dyslexia should be abandoned, has caused controversy among experts. One of its authors Professor Julian Elliott of Durham University, and Dr John Rack from the charity Dyslexia Action spoke to 5 live.

Professor Elliott, who has worked as an educational psychologist said:
"What you do for youngsters, who are struggling to learn to read, is exactly the same whether you call them dyslexic or whether you don't, in other words the diagnosis itself does not add any information of value for intervention."

Dr Rack said: "There's no doubt that something that we could called dyslexia exists, we welcome the debate as to whether dyslexia is the right term to use, but we don't go as far to say that means we abandon the label."

5 live listeners spoke about the positive results of being diagnosed as having dyslexia, including 11-year-old Olivia Loder, who was diagnosed at the age of six, and Liz who was diagnosed aged 36, and has been accepted to study for a science degree at university.
Available since: Wed 26 Feb 2014
This clip is from
Nicky Campbell and Rachel Burden with news and sport from the UK and around the world.
First broadcast: 26 Feb 2014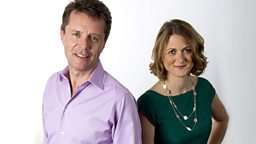 Featured in...
Bring yourself up to speed with 90 second summaries of the stories you need to know about
More clips from 26/02/2014