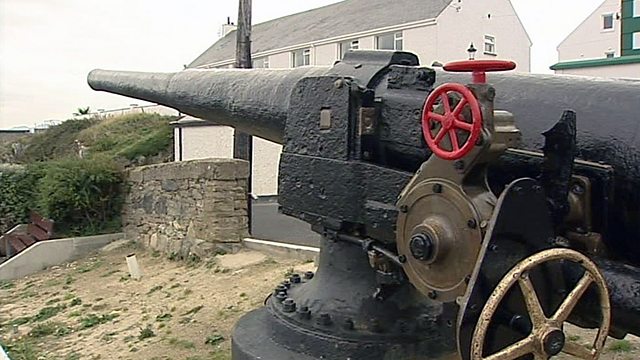 Deck gun raised from the sunken SS Laurentic in Lough Swilly
The SS Laurentic hit German mines off the coast of Donegal in 1917.
The crew had been on their way to North America to buy munitions for World War One when the ship sank, along with its cargo of gold bars.
Local divers have managed to salvage the ship's deck gun.
Enda McClafferty reports for BBC Newsline on 24/09/2009.