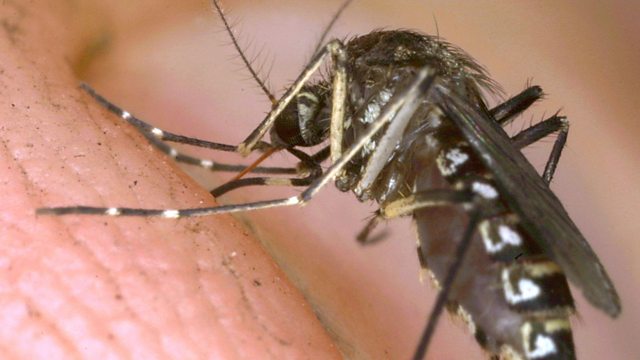 Chikungunya Disease
Listen in pop-out player
Chikungunya disease, which is carried by mosquitos, is endemic to Africa, South East Asia and the Indian subcontinent. But in November the first known cases in the Americas were identified in the French Caribbean. Since then it has spread to almost half the Caribbean islands and to French Guiana in South America. This week there has also been an unconfirmed report of a case in Mexico. Professor Johan Giesecke, chief scientist at the European Centre for Disease Prevention and Control, explains the severity of the situation.
Attacks on Doctors in China
Last month a doctor at a hospital in central China had his throat slashed by an angry patient. The day before, in the country's north-east, another doctor was beaten to death by a patient wielding a pipe and now a nurse in Nanjing has been left paralysed following an attack on her. But these are not, it seems, isolated cases. Chinese patient-doctor disputes are reported to be rising rapidly and, state media reports, a typical hospital now suffers one violent attack every two weeks. So what is going on? The BBC's John Sudworth examines one recent case in the eastern city of Wenling.
Ethiopia Maternal Health
High mortality rates for pregnant women and newborns continue to be a major health concern in Africa, with Ethiopia being one of the most affected countries. The Maternal and Newborn Health in Ethiopia Partnership is a three-year pilot programme which has been using community based methods to address this issue; the results of which have just been published in the Journal of Midwifery and Women's Health. Lead author Dr Lynn Sibley, from Emory University in the US, tells Health Check about the innovative approaches the project has tried and tested, including a mobile video van which tours the main market towns screening a telenovella about "good" and "bad" husbands.
(Picture: A female mosquito begins to bite the photographer's hand at Everglades National Park, Flamingo, Florida. Credit: Tom Ervin / Getty Images)
Last on