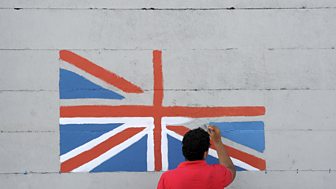 WSUK
World Have Your Say and World Service Languages team up with BBC radio stations throughout the UK to look at issues of concern to different diaspora communities.
In a three-way partnership we bring presenters from each national or local BBC radio station together with presenters from BBC World Service English and the different World Service Languages.
Each programme is broadcast live around the world on BBC World Service and on the local or National BBC station – uniting different communities in Cardiff, Glasgow, Manchester and Liverpool. Each venue has a live audience who will debate topics put together by the BBC Radio Stations and the Language services - and with questions and comments from our international audience.
On radio
There are no upcoming broadcasts of this programme
Last on
Tue 25 Mar 2014 13:06 GMT
BBC World Service