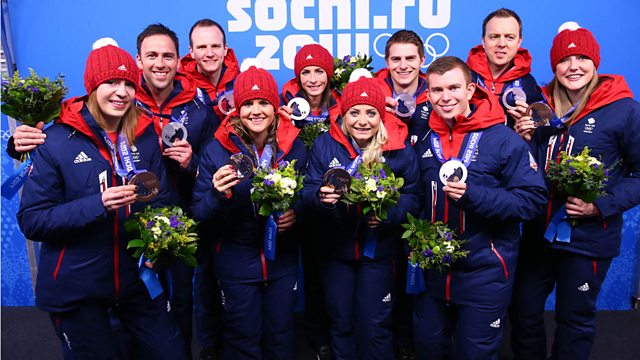 GB Winter Olympic medal table top 10 "not realistic"
As Great Britain's athletes reflect on being part of our most successful Winter Olympics team since 1924, work now starts to inspire the next generation of medallists.
One sport that has captured the imagination over the last couple of weeks in Sochi is curling, with Team GB earning a silver and a bronze medal.
Mandy Parker, general manager of the Sheffield ice rink, Ice Sheffield said they have "been inundated":
"It's been absolutely fantastic, from a curling point of view we just can't keep on top of the enquires, there are so many people want to come and have a go."
Liz Nicholl, Chief Executive of UK Sport said Team GB's performance at Sochi was "terrific" and they "can build on the success and do even better in Pyeongchang" but it's "not realistic to get into the top ten":
"Not only four medals, but also 13 top eights in total, so the potential of the team was really evident for us all to see, so we now move into a review period with each of the sports."
"It will always be difficult for us to do incredibly well, it's not realistic for us to get into the top ten of the Olympic medal table, at winter sports, but we can make incremental changes," Liz Nicholl said.
Featured in...
Bring yourself up to speed with 90 second summaries of the stories you need to know about