The Power of Expectation
Can our expectations affect the outcome of what we do? This week we look at the power of expectation. How good are you at blind tasting? Could you tell if you sipped three different cups of coffee which was the best quality without seeing the price? And if you were given a pill to cure a headache – do you think it would help, regardless of whether it was real medicine or not?
The Swedish neuroscientist Predrag Petrovic asks if a doctor's expectations can affect the success of a patient's treatment, the Indian neuro-economist Baba Shiv explains why consumers expect something to be better if they pay more, and the American musicologist Elizabeth Hellmuth Margulis on why our enjoyment of music is determined by what we're expecting to hear.
(Picture: A gift in a box, tied with a red riboon, Credit: Science Photo Library)
Last on
Elizabeth Hellmuth Margulis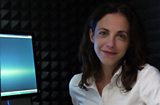 Professor Elizabeth Hellmuth Margulis is Director of the Music Cognition Lab at the University of Arkansas in the United States, and author of "On Repeat: How music plays the Mind". Her research approaches music from the perspective of cognitive science, and focuses on the dynamic moment to moment experience of listeners without special musical training. She believes expectation is crucial to our enjoyment of music, and that when we listen to music, we are always forming expectations of what comes next. 
Predrag Petrovic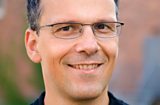 Predrag Petrovic is a Swedish neuroscientist from the Karolinska Institute in Stockholm and one of the world's leading researchers on the placebo effect, which works by manipulating a patient's expectation of their treatment. Professor Petrovic has initiated the first ever study of the doctor rather than the patient in the placebo effect, by scanning the brain of the physician during treatment of patients. From his results, he explains why he puts down the success of the placebo effect to the interaction of the expectations activated in both the brain of the patient and the physician.   [Photo by Ulf Sirborn]
Baba Shiv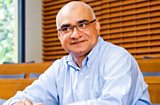 Baba Shiv is an Indian psychologist and Professor of Marketing at Stanford Graduate Business School. Much of his work examines the interplay of the brain's "liking" and "wanting" systems and its implications for marketing and decision making.  Baba Shiv recently conducted a study on wine, where he found that a person prefers wine if they're told it's more expensive. He sees this as a wake-up call for consumers, who need to look at rationalising their expectations, and focus on inner rather than outer cues, like price and packaging. 
60 second Idea to Change the World: Learn to expect less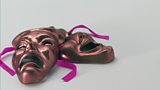 In our Sixty Second Idea to improve the world, musicologist Elizabeth Hellmuth Margulis says we should learn to expect less. She believes we would be much happier if we learnt to live in the moment, rather than anticipating the future all the time. We think we know our world so well – but we don't. To change people's attitudes, Elizabeth suggests using theatrical improvisation. 
In Next Week's Programme:
The Forum is at the LSE Literary Festival with reflections on friendship and love, with guests including the authors Tracy Chevalier and Daniyal Mueenuddin