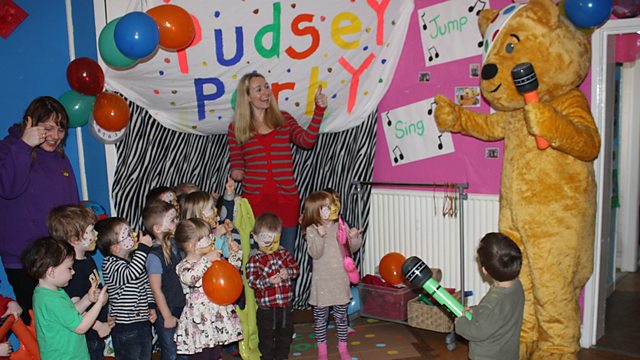 Cerrie from CBeebies visits our Jump up and Dance competition winning nursery!
During our big Appeal in 2013 we ran a competition for every nursery raising money for BBC Children in Need.
The nursery which put on the best Pudsey Jump up and Dance party won a visit from CBeebies presenter Cerrie.
Cerrie and Pudsey spent the day dancing, playing and painting with all the children at the winning nursery!
Thank you to every nursery who helped fundraise for BBC Children in Need. You money has helped transform the lives of disadvantaged children and young people throughout the UK.
We were looking for the most original, creative and enthusiastic Jump up and Dance party – especially those that incorporated a Children in Need theme. The winning nursery was selected by a panel of judges from BBC Children in Need and CBeebies. The amount of money raised by the party or spent on the party was not taken into consideration.