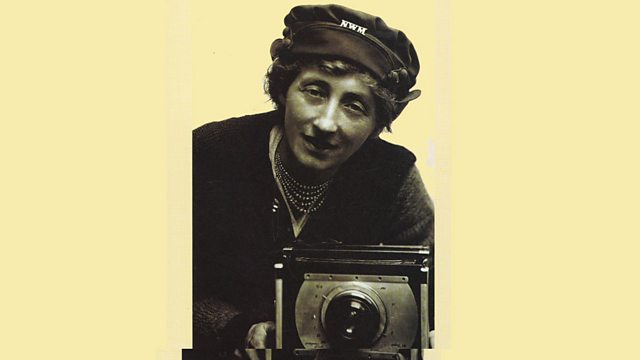 Sheringham, Norfolk: The War Artist
Olive Edis was a renowned portrait photographer and fellow of the Royal Photographic Society. Her subjects ranged from fishermen of North Norfolk to Prime Ministers and British Royalty. The breadth of her interest across such a broad spectrum of British society makes her work of international importance. In 1918 she travelled to France to document the work of women in the conflict.
The work of war photographers like Olive Edis would have been published in newspapers and exhibited in galleries. By 1918 the Ministry of Information would have tightly controlled how the war was represented at home. It is unlikely that Olive would have been chosen by the National War Museum (later renamed Imperial War Museums) for the trip to the front if she had not agreed to abide by a number of conditions when taking her pictures. As a woman she was able to gain access to some areas which would have been challenging for her male contemporaries.
A large collection of her work resides in Cromer Museum - the collection curator there is Alistair Murphy. Here he explains why her work is so important.
Location: Sheringham, Norfolk NR26 8QS
Image of Olive Edis courtesy Alistair Murphy, Cromer Museum
Additional photographs courtesy of Imperial War Museums
Featured in...
People who changed the world around them

The impact on arts, literature, poetry and journalism

Places in Norfolk that tell a story of World War One