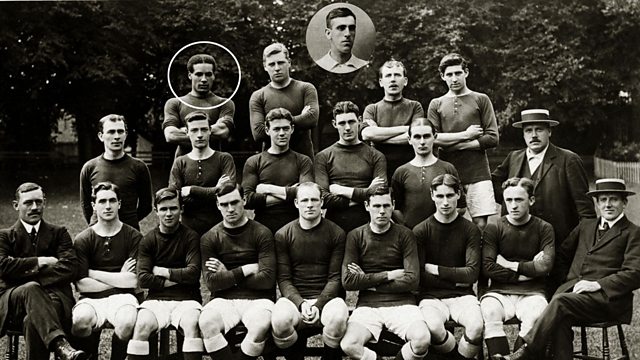 Northampton Town FC, Northampton: Walter Tull
Former footballer and chairman of the Professional Footballers' Association (PFA), Clarke Carlisle, follows the footsteps of Walter Tull in this wide-ranging documentary.
Tull was one of Britain's first black footballers and the army's first black infantry officer. He suffered horrendous racist abuse whilst playing for Tottenham but established himself in the pre-war game with Clarke's former team – Northampton Town.
At the outbreak of war, he volunteered to serve his country, and suffered 'acute mania' in the trenches of the Western Front. Nonetheless, he recuperated and returned to serve with distinction in Italy – indeed, there is evidence to suggest his superiors wanted him to receive the Military Cross.
He died in 1918, on the Somme, having overcome the prejudice that would normally preclude black men from becoming officers.
With his personal experiences of racism and mental illness, Carlisle develops a deep respect and empathy for one of his predecessors in the Northampton shirt.
Location: Northampton Town FC
Image shows Northampton Town FC 1912-13. Walter Tull is highlighted (back left)
Image courtesy of Phil Vasili
Featured in...
Places around Northampton that tell a story of World War One

ANZAC and Commonwealth troops