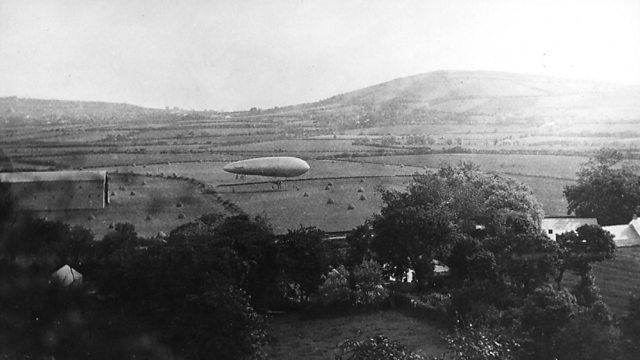 Bentra, Co Antrim: Ireland's First Airship Mooring Station
Bentra Golf Course is in the seaside town of Whitehead on Northern Ireland's Antrim coast.
Many of the golfers hacking through the rough today will be unaware that this was the site of the first airship mooring station in Ireland.
Photos from the time show strange cigar-shaped apparitions floating silently above the rural landscape of fields and ancient stone walls.
Air crews flying from Bentra, along with its sister station at Luce Bay in Scotland, played a crucial role in protecting shipping in the North Channel from German submarines, or 'U-boats'.
In February 1915 U-boats (Unterseebooten) were turned against merchant ships supplying Britain. This was after some German successes against British warships, and in response to the increasingly tight British naval blockade preventing vital supplies from reaching Germany.
The U-boats' most notable victim was the liner Lusitania, sunk by U-20 on 7 May 1915 off the Irish coast at Kinsale. 1,201 lives were lost.
As a counter measure to the U-boat threat, the British Admiralty deployed specially designed airships.
Airship mooring stations were set up along the west coast of Britain and the east coast of Ireland. One of these stations was at Bentra.
Guy Warner, author of Airships Over Ulster and Vice-Chairman of the Ulster Aviation Society, looks back at Bentra's history.
Location: Bentra Golf Course, County Antrim, BT38 9TG
Image of airship landing at Bentra
Photograph courtesy of Guy Warner
Featured in...
Places in the UK and Ireland that tell a story of World War One

Zeppelin raids and aviation heroics