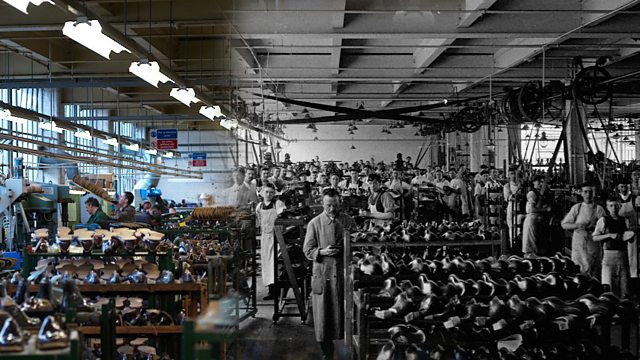 The Mounts, Northampton: Army Boots
World War One brought about a boom in the shoe industry in Northampton at a time when it had been in decline. Cheaper American imports had started coming into the country since the 1880s, causing a slump in shoe production. But the war transformed the industry's fortunes.
Virtually all of Northamptonshire's shoe factories – more than 100 – contributed to the war effort. An estimated 50 million pairs of boots and shoes were made during the war, not just for the British Army but also for France, Russia, Italy and other allies.
Factories had always employed women, mostly in the closing room for their stitching and sewing skills. But with many men leaving the factories to serve, women increasingly took on other roles within the factories.
With production and employment at very high levels, despite the losses of life for many factories, the war brought prosperous times to Northamptonshire.
Location: Lower Mounts, Northampton, Northamptonshire NN1 3HR
Image shows manufacturing at GT Hawkins Shoe Factory Photographs courtesy of Crockett & Jones Ltd
Featured in...
Places around Northampton that tell a story of World War One

The production boom that fuelled the frontline