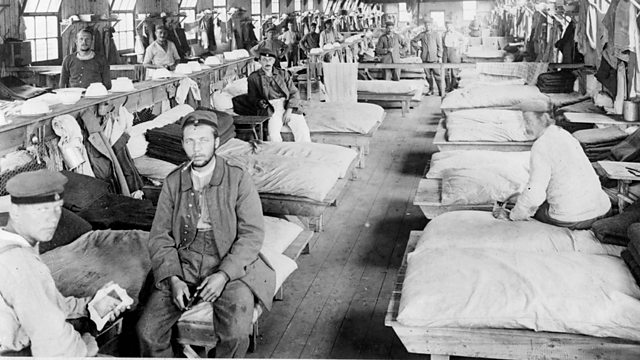 Pattishall, Northampton: Where Prisoners of War Were Held
Pattishall is a quiet, typically-English village about six miles away from the Silverstone Circuit. It's just about the last place you would expect to find a community of 4,500 Germans. During World War One, that's exactly what it became.
Union Leaders set up a camp here in 1914 when they realised German seamen risked being interred by the British Government.
As time went on, the sailors were replaced by soldiers captured in battle, living in a town of wooden huts with its own hospitals and dining halls and even a theatre. They spent their time working on local farms, putting on concerts, arranging football matches or building model boats.
When the Armistice was signed, a repatriation programme began. Now the camp has all but disappeared, leaving little trace in the landscape of Pattishall's unusual role in the story of the Great War.
Location: Pattishall, Northamptonshire NN12
Image courtesy of Imperial War Museums
Featured in...
Places around Northampton that tell a story of World War One

War at Home

—

World War One At Home

Refugees, internment, training and protest.