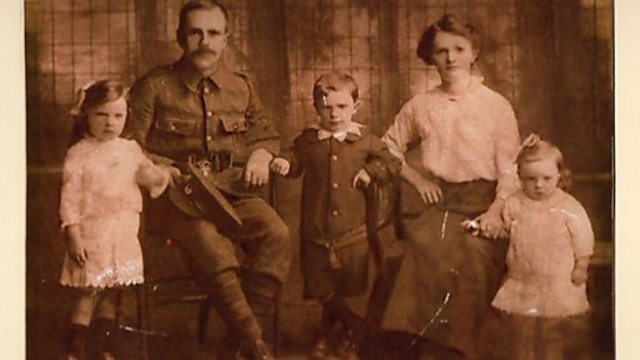 Blackwood, Caerphilly: The Family He Left Behind
The story of a young Blackwood family broken forever by World War One.
Today, whether they realise it or not, there are very few people across Wales whose lives have not been affected by the First World War's enduring legacy. It is estimated that 280,000 Welshmen served and approximately 35,000 died in World War One. Of these, over 5,000 servicemen from Gwent lost their lives in the conflict.
Location: Blackwood War Memorial, Lewis Avenue, Blackwood , NP12 1JG
Image: Lily Barron is pictured with her family when her father, John Jones was home on leave in Blackwood.
Lily Barron interview courtesy of Steve Humphries, Testimony Films Bristol