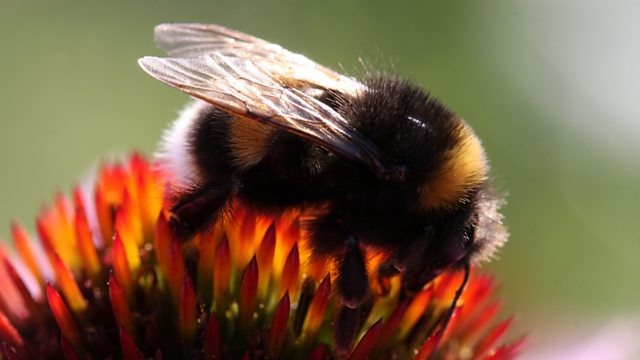 Bumblebee disease, HIV Teens, Fear and Neurons
Honeybee Diseases
Many species of bee are suffering serious declines. They are threatened by habitat loss and land-use change. But disease also plays a part. Adam Rutherford talks to Professor Mark Brown about the new work he has done looking at the evidence of diseases harboured by honeybees, spilling over into wild bumblebees.
HIV and Teens
Thanks to anti-retroviral therapy children with HIV are surviving into adolescence. But these teenagers are growing up with chronic illness, disability and social stigma. Dr Rashida Ferrand, of the London School of Hygiene and Tropical Medicine works with this lost generation in Zimbabwe and is raising awareness of the plight of these young people in an article in The Lancet.
Fear Suppressing Neurons
Scientists still have a lot to discover about the specific areas in the brain where memories are formed. Now new research in mice has taken them one step closer into understanding the role neurons play during a fearful event. A team has found that certain neurons in the hippocampus inhibit fearful memories from forming there. Melissa Hogenboom investigates.
(Photo: A bumblebee on a flower)
Last on
Sun 23 Feb 2014
14:06

GMT