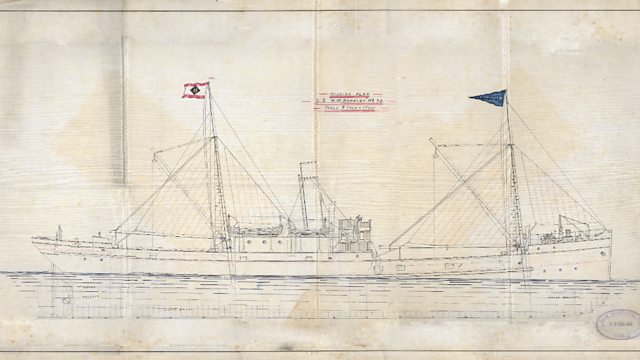 St James's Gate, Dublin: Brewery's Stout Hearts Go To War
St James's Gate in Dublin has been synonymous with brewing Guinness for more than 250 years. Of the hundreds of workers who left there to fight in the Great War, more than 100 never returned.
At the start of World War One, St James's Gate was the biggest brewery in the world, with nearly 4,000 staff employed to make Guinness.
Archives from the period suggest that over 800 men from the workforce enlisted to fight at the front. The company undertook to pay them half wages while they were engaged in overseas service. It also guaranteed the men their jobs upon their safe return.
Guinness records indicate that 103 men died during the war. Their names, alongside all those who served from the brewery, are commemorated in a roll of honour produced in 1920.
Guinness also contributed to the war effort by lending vehicles and ships to the government. It lost its first steamship, the S.S. W.M. Barkley which transported Guinness to ports in England, to a German torpedo in the Irish Sea. Five crew members died when a U-boat struck, just off the Kish Lighthouse, on 15 October 1917.
A War Gifts Committee also endeavoured to send 'comforts' to employees on active service. Parcels included Vaseline and soap, cake and biscuits, tobacco and matches. These were distributed as far afield as Mesopotamia, Greece and France.
Eibhlin Roche is an archivist with Guinness based at the Storehouse in Dublin.
Location: Guinness Brewery, St James's Gate, Dublin, Latitude 53.343552 Longitude -6.285546
Image: Plan for S.S. W.M. Barkley, Guinness Ship requisitioned in 1916, torpedoed off Kish Lighthouse, Oct 1917
Photograph courtesy of Guinness Archive
Featured in...
Places in the UK and Ireland that tell a story of World War One