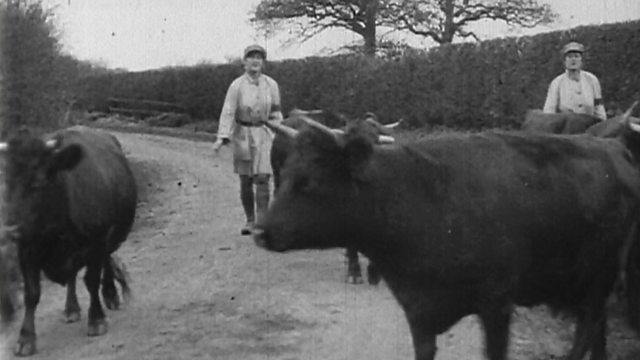 Sandringham Estate, Norfolk: Land Girls Work the Royal Farm
The Women's Land Army was formed in 1916, in response to the German U-Boat blockade of Britain. At the outbreak of war half of the country's food was being imported. By the time The Women's Land Army went to work the country was facing the prospect of food shortages.
The government had been reluctant to force farmers to take female workers but the situation changed when the harvest failed in 1917. Women workers did a range of tasks including milking, ploughing, herding and other heavy work. By 1918, there were 23,000 women working in the fields.
Here, author Carol Twinch explains how the experience of the woman working in the Land Army on the Royal Sandringham Estate in Norfolk would not have been typical. You will also hear the recollections of Olive Crosswell who worked in the Land Army in Norfolk during World War One.
Location: Sandringham Estate, Norfolk PE35 6EN
Image shows women farming in Sandringham Estate
Featured in...
Rationing, supplying the frontline, drinking ...

Places in Norfolk that tell a story of World War One

Clips from programmes, WW1 footage & slideshows