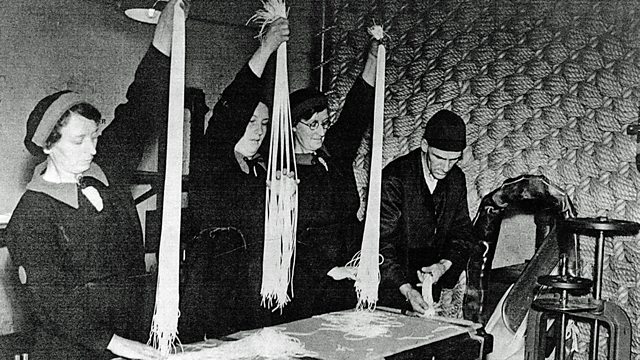 Holton Heath, Solent: Conkers to Cordite
In 1917, children were organised to collect conkers for the war effort. The government sent notices to schools announcing that "receiving depots are being opened in most districts….This collection is invaluable war work and is very urgent."
The chestnuts were needed for the production of acetone which was used to make cordite, the propellant used to fire bullets and shells. Acetone manufacture depended on supplies of starch, using a process developed by the chemist Chaim Weizmann, who later became the first President of Israel. But by 1917 the German U-boat campaign in the North Atlantic had threatened imports of maize. An alternative source of starch was required and, apart from conkers, the government experimented with everything from acorns to Jerusalem artichokes.
The chestnuts were sent secretly to factories at Holton Heath and King's Lynn. The Dorset factory produced cordite for the Royal Navy, which was transported by barge from Poole Harbour to Priddy's Hard in Gosport.
The image shows cordite being combed at Holton Heath. Image courtesy of Friends of Holton Heath
Location: Holton Heath, Dorset BH16 6JX
Presented by BBC Reporter, Marcus White
Featured in...
Innovations

—

World War One At Home

Where war was the mother of invention

Places around the Solent that tell a story of World War One