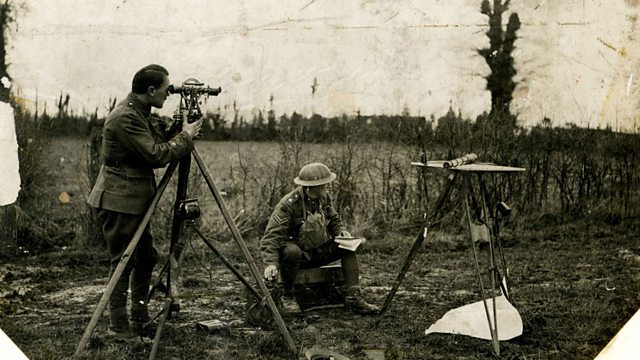 Southampton, Solent: How Ordnance Survey Mapped The War
The Southampton-based Ordnance Survey played a vital role in World War One.
In January 1915, it began a new survey of British sectors in France to replace existing French maps, which were found to be inaccurate and too small in scale. Over the course of the war it printed at least 25 million battlefield maps for use by British troops.
In Southampton, printing presses ran round the clock, supplying up to 20,000 maps a day. In 1917, an Overseas Branch of the Ordnance Survey (OBOS) was established in Northern France to facilitate map production. Both offices employed a substantial number of women, mainly to feed paper to the machines.
At the front, Ordnance Survey officers and the Field Survey Units of the Royal Engineers refined techniques to direct fire onto enemy guns. 'Flash-spotting' and 'sound-ranging' involved the recording of the flash or report of gunfire at triangulation points, enabling Survey Officers to plot the guns' location.
Captain Harold Winterbotham, who later become Director General of the Ordnance Survey, was nicknamed 'The Astrologer' by gunners for his ability to hit distant targets using the correct line of fire and elevation.
Location: Southampton, Solent SO15 2XQ
Image shows a team 'flash mapping' during map-making, which is fixing or trying to identify some points of interest – often the location of artillery fire which is called Ranging. The 'plane table' which they are using would have mapping on it and they would be trying to locate where the enemy is (particularly difficult in trench warfare).
Image courtesy of Ordnance Survey
Presented by BBC Reporter Marcus White
Featured in...
Innovations

—

World War One At Home

Where war was the mother of invention

Places around the Solent that tell a story of World War One

Technology

—

World War One At Home

Wartime pioneers and innovation