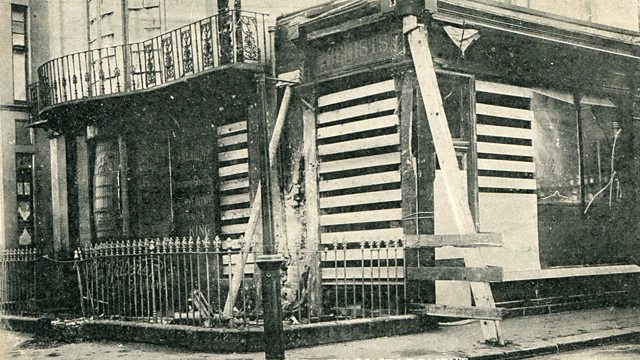 South Street, Scarborough: Bombardment Shakes The Country
The bombardment of the East Coast of Yorkshire was one of the first attacks on civilians on home soil in which civilians were killed, and became a landmark moment of World War One.
Around 8am on 16 December 1914, at least 500 shells were fired from two ships of the German navy: Derfflinger and Von der Tann. Eighteen people died in Scarborough as a result of the attack. Many homes and buildings were damaged or destroyed, including the lighthouse, the Grand Hotel, and the Castle. Some of the shells landed further in land at locations including Burniston, Cayton, and Irton. Messages of sympathy were sent to Scarborough's Mayor from King George V and Winston Churchill who was First Lord of the Admiralty.
The attack, which was seen as legitimate by the Germans, as Scarborough was a fortified town, led to Scarborough being featured on propaganda posters for recruitment during World War One. The names of those killed in the bombardment are listed on Scarborough's War Memorial on Oliver's Mount.
Location: Scarborough, North Yorkshire YO11
Image shows a chemist shop on corner of South Street, Scarborough
Image courtesy of Scarborough Maritime Museum
Presented by BBC Reporter, Jonathan Cowap
Featured in...
Places in and around York that tell a story of World War One

War at Sea

—

World War One At Home

How the war played out in British waters