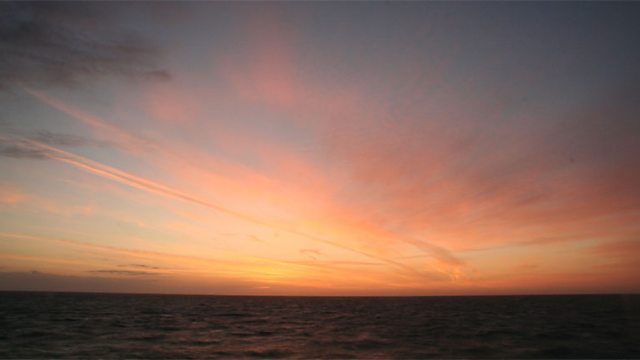 Thought for the Day - 12/02/2014 - Rhidian Brook
Good Morning,
As the rain keeps falling and the floodwaters keep rising, it is possible to catch, in the tailwinds of the storm, the sound of advice being given. Much of it is, understandably, angry, some is of the 'told-you-so' variety; and most of it feels too late: 'if only you hadn't built there,' says the engineer to the developer; 'if only you had stopped burning fossil fuels,' says the environmentalist to the consumer; 'if only you had acted quicker,' says the local resident to the government minister.
The world is full of advice-givers. And it sometimes seems as if there's a guru for everything under the sun: financial advisors, fitness instructors, life-coaches. Most people seem to believe, or at least behave as if, there's someone out there who knows how to fix their problems and they are willing to pay good money for it. Clearly, the amount of advice available isn't the issue. If it was there would surely be fewer bankrupt, unhappy and unfit people, and catastrophic weather events would no longer catch us out.
Scripture encourages us to seek advice – and lots of it: Proverbs tells us that with many counsellors, plans succeed. And that leaders shouldn't make important political decisions without first seeking counsel. But the problem is we seem much better at giving advice than receiving it. We might have an army of advisers but we still have the capacity to ignore them all. Hearing is a lot easier than heeding. I am sure I've dished out more counsel than I've taken on board. And whenever I have sought advice I've often just been seeking endorsement for a decision already made rather than an invitation to be challenged or changed.
I also think there's something in our nature that makes us want to ignore advice: even when it comes from a trusted source. This is a well-established tendency: 'Whatever you do, don't eat that apple because it will kill you,' says God. 'Alright,' says Adam, before going on to ignore the advice completely and go his own way.
When natural disaster struck Job, advisers queued up to give him counsel. And much of it seemed reasonable – even wise. And yet Job, who had lost everything - family, livelihood and home – understandably didn't trust any of it. None of it could make up for what he had lost and no-one was able to offer an adequate answer to the question of why this had happened to him.
It was only when Job's friends stopped trying to offer him advice that it was possible for him to hear – in the tailwind of his own storm – something of God's counsel. And, unlike the words of his advisers, it didn't come like a raging torrent.