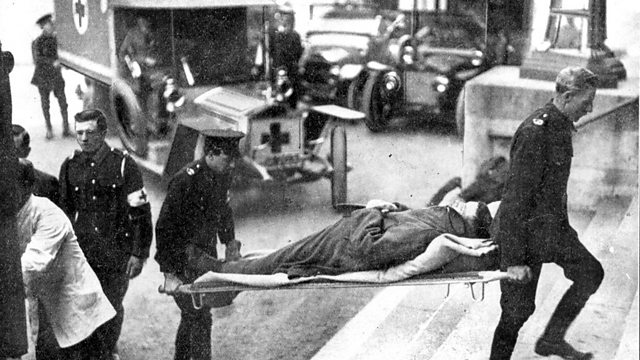 Reading, Berkshire: Leonard Joyce Pioneers Wound Care
Treating the huge numbers of wounded military personnel, particularly in the days before antibiotics, was an enormous challenge for surgeons faced with the brutality of WW1. Reading surgeon, Leonard Joyce, pioneered a new way of healing wounds when he discovered the Reading Bacillus.
Working alongside the hospital pathologist, Robert Donaldson, he identified bacteria that broke down dead tissue and then used this in wounds, which had failed to heal. The so-called Reading Bacillus allowed the wounds to heal naturally.
Joyce was a Surgical Registrar at the Royal Berkshire Hospital, one of a group of six war hospitals in Reading when war began. By 1918, he was an experienced surgeon, skilled in every area from brain, neurological and chest surgery to plastic surgery. He later became famous for amputating the legs of Douglas Bader.
Location: The Royal Berkshire Hospital. Reading, Berkshire RG1 5AN
Image shows the Royal Berkshire Hospital: First convoy of wounded soldiers arrive
Image courtesy of Berkshire Medical Heritage Centre
Presented by BBC Reporter, Janice Hunter
Featured in...
Pioneers

—

World War One At Home

The brains behind the breakthroughs

Places in Berkshire that tell a story of World War One

Medicine

—

World War One At Home

Hospitals, medical pioneers and the nursing contribution