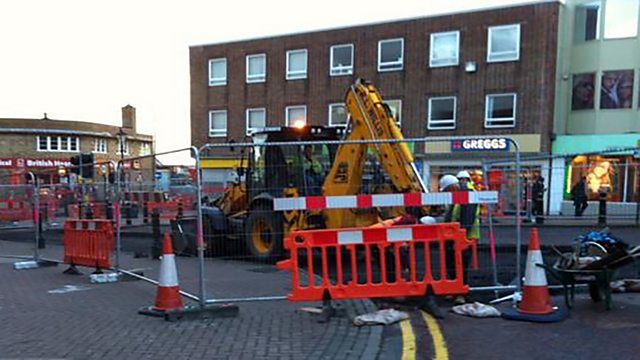 Dudley roadworks: Traders say they're suffering
Small businesses in Dudley say they are suffering due to roadworks in the town centre - some have even had to lay off staff.
The works started in January and are expected to last until May. Dudley Council says they will improve the town centre and Dudley Market, but some traders have told Pete Morgan they're not convinced.
Pete asked Steve Parker, chairman of the Black Country Federation of Small Businesses and Dudley councillor Khurshid Ahmed why there has been such negativity to the works.
Duration: