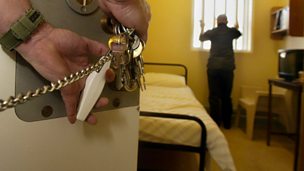 Released paedophile: "I do pose a risk"
Duration: 01:38
A convicted paedophile, said he didn't receive any sex offender treatment in prison, despite asking "on a number of occasions". 'Frank', not his real name, who was released eight years ago believes he may still pose a risk:

"I spoke to my probation officer in prison on a number of occasions asking if there is any help that I can get for me, basically the answer that I got was, well no, there's just not enough time, there's not enough places for you to get that help, they said maybe you could get it when you are released, but unfortunately that was the same situation.

"In my honest opinion, I think I do pose a risk and I think I will do until I get the full help I need. I think I am strong enough in myself to not reoffend but you can never say never."

Frank, who was convicted of sexually assaulting a 14 year old girl, said he wasn't given "the tools" in prison to stop his behaviour and has since thought about reoffending:

"I was literally just chucked out, 'right that's the end of you go into the community and be good', and I don't think I had the tools to do that, in fact I did think about reoffending a few times; obviously I never; but the thoughts were there and that's the problem. Unless you can control the thought process, there is no help for the people that are not as strong willed as some others."

Hear the full 5 live Investigates report on sex offender treatment, at 11am on 9 February on BBC Radio 5 live.
Available since: Fri 7 Feb 2014
This clip is from
Sex offenders leaving prison without being challenged about their behaviour.
First broadcast: 09 Feb 2014