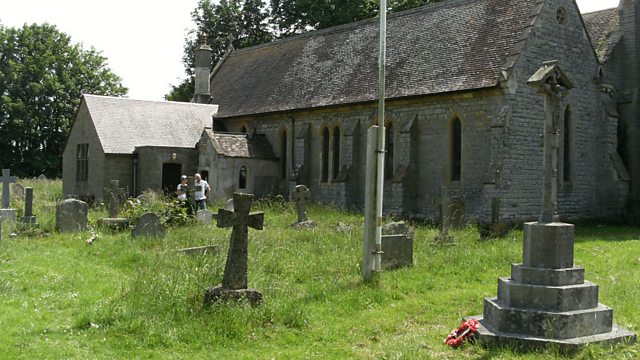 Twigworth, Gloucestershire: Poet Ivor Gurney's Inspiration
When war struck in 1914, Gurney tried to enlist in the 1/5th Gloucestershire Regiment. He was rejected due to poor eyesight, but in February 1915 was accepted as a Private in the 2/5th Glosters and sent to Chelmsford in Essex for basic training. A month later the men of the battalion were taken by train to Tidworth, from where they marched through heavy snow to Park House Camp on Salisbury Plain. They arrived to find there were no beds, fires or electric lighting. The men slept on the bare floor through a bitterly cold night of wind and snow.
In May 1916, the 2nd/5th Glosters sailed to Le Havre aboard a troopship, marched towards Flanders, rested a few miles north of Bethune, and then went into trenches at Riez Bailleul for a week of instruction under the London Welsh Regiment.
Through the war and the misery of the trenches, Gurney, who was a signaler, turned increasingly to the writing of verse, opportunities for musical composition being rare. Many of these early trench poems reflect his longing for Gloucestershire, as well as his horror and hatred of war.
At war-shattered Caulaincourt, he sketched out a rare song-setting of one of his own poems, Severn Meadows. Gurney was able to write a few more poems in the trenches, namely Severn Meadows, which is valedictory in nature.
On 7 April 1917, Gurney was shot in the arm, spent time at a military hospital in Rouen, and was then transferred to a machine gun battery at Passchendaele.
A month later, on 17 September, he was gassed at St. Julien, invalided back to Britain, and admitted to the Bangour War Hospital in Edinburgh. Clean sheets, good food, comfort and care must have come as a blissful relief, even though the threat of a return to Flanders still remained. There was even a lighter touch to some of the poems that Gurney wrote at Bangour, as in his humorous recollection of a trench comrade, Companion – North-East Dugout.
Back in Gloucester, Gurney faced a seemingly hopeless future, instability and depression had descended into a profound mental collapse. Life at home was as fractured as ever. Throughout the years 1919 to 1922 Gurney was driving himself hard, physically as well as creatively. He would walk by night and had been, he once wrote, 'a night-walker from age sixteen'.
However, through all of this he made the transition to a major poet, he continued to live erratically. His eating habits were dramatically irregular, he would often return to his brother's house at dead of night terrified that the police were torturing him, bombarding him with radio waves.
Medical help was sought, and in September 1922, Gurney was certified insane and admitted to Barnwood House mental hospital in Gloucester.
He died in 1937.
He left a legacy of around 300 songs, chamber and instrumental works, and around 1,500 poems and other verse-pieces.
Location: St Matthews Church, Twigworth GL2 9PG
Image shows church graveyard where Gurney is laid to rest
Presented by Chris Baxter
Featured in...
The impact on arts, literature, poetry and journalism

Places in Gloucestershire that tell a story of World War One