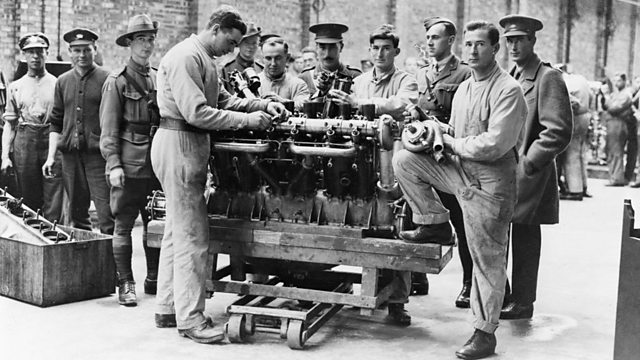 RAF Halton, Bucks: Aircraft Apprentice Scheme
At the outbreak of World War One, the owner of Halton Hall; Alfred De Rothschild, offered his estate to Lord Kitchener for military training. By 1916, Halton was covered in tents and wooden huts accommodating up to 20,000 infantry troops but the camp's focus was about to change.
As aircraft and their use became more sophisticated, the Royal Flying Corps took over Halton camp and started to train its technical staff there instead. More than 20,000 planes were being used by Allied troops and each required up to 40 mechanics In 1917 alone, 14,000 men and women were trained as mechanics at Halton. As the war claimed more casualties, the recruitment pool was widened and Halton started taking on boys aged 15 and 16 It was the start of what became the Aircraft Apprentice Scheme at Halton, which was formally founded in 1920 and continued for 73 years.
Location: RAF Halton, Bonham Carter Road, Aylesbury, Hertfordshire HP22 5PG
Image shows some servicemen at Halton
Photograph courtesy of Imperial War Museums
Featured in...
Places in Beds, Herts & Bucks that tell a story of World War One

Zeppelin raids and aviation heroics