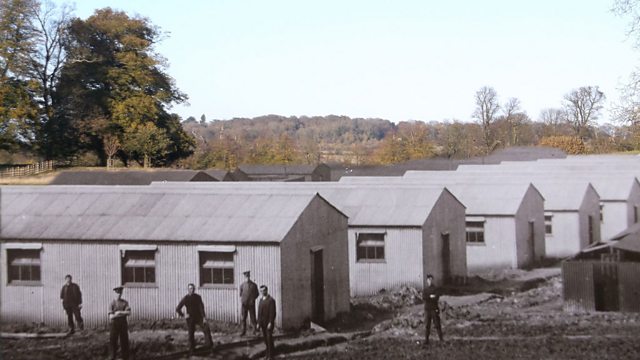 Belton Park, Lincolnshire: Machine Gun Corps
In 1915, Lord Brownlow allowed his land to be used as a Machine Gun Corps (MGC) training base.
Belton Park became home to 170,000 members of the MGC made up of infantry, cavalry and motors. The rolling green parkland was soon replaced with a thousand huts, a railway, chapels, hospitals and stables.
Here the men were trained in the use of the Vickers machine gun. Each gun required a team of men. Only physically fit and intelligent men were accepted into the Corps due to the weight of the equipment and technical knowledge needed to fire and repair enemy damage to the gun.
Casualty numbers were high - nearly 14,000 killed, more than 42,000 wounded - earning the MGC the nickname 'The Suicide Club'.
Today Belton Park is run by the National Trust and a place of peace and tranquility.
Location: Belton House, Grantham, Lincolnshire NG32 2LS
Image of MGC's camp at Belton Park then, and now
Photograph courtesy of Lincolnshire Archives
Featured in...
Places in Lincolnshire that tell a story of World War One

Refugees, internment, training and protest.