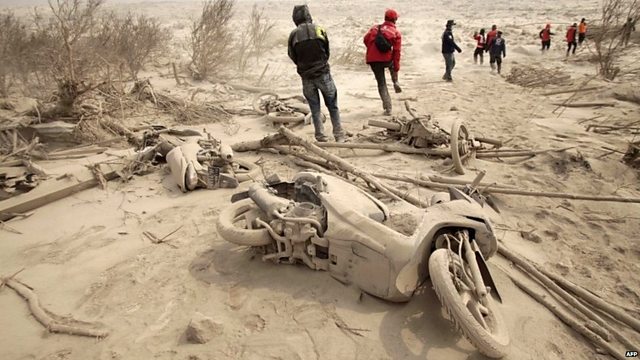 Mount Sinabung; Blind mice; Oceans and climate change
Mount Sinabung, on the Indonesian island of Sumatra, has been erupting since September 2013. Last weekend at least 16 people, who had reportedly gone into red evacuation zones, were killed after pyroclastic surges flowed down the side of the volcano. David Rothery, Professor of Geosciences at the Open University explains why these pyroclastic flows are so deadly.
A new study in the journal Neuron this week, looks at what happens in the brain when one of the senses is dulled. Dr. Patrick Kanold, from the University of Maryland in the States, and his colleagues simulated blindness in mice by keeping them in the dark for a week, to see what happened to the parts of their brains involved in hearing.
Kiribati is an isolated Pacific island chain threatened by rising sea levels. The people of Kiribati are also facing a range of more immediate problems - a high human population and a shortage of land is putting pressure on natural resources. Joel Werner meets the scientists working to keep the population afloat on these tiny coral atolls.
Last on