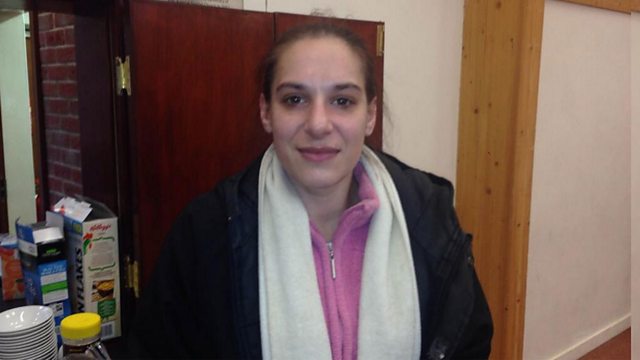 Drug addiction in Clacton "I've had a gun held to my head"
Helena in Clacton tells Nicky Campbell how drug addiction has blighted her life.
Six months since a report warned some resorts were becoming dumping grounds for the poor - a group which represents seaside councils told 5 live Breakfast struggling coastal towns need "substantially greater funds" from government.
An issue that came up repeatedly in Clacton was drug addiction. "My nemesis is money, if I've got money I'll score", Helena, 33, told Nicky Campbell.
"Everyone takes heroin just to feel normal, to just to be able to get up and do normal stuff in the daytime."