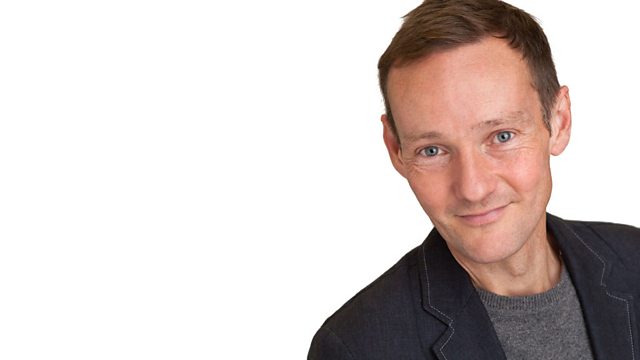 When have you experienced bad customer service?
It was meant as an honest online review of her experiences, but shopper Helen Forsyth got more than she bargained for when she told a café in Bath she thought it was unhygienic to have cakes out in the open. They replied, telling her not to come back, and calling her a "stupid woman". Mark hears from both sides, and asks for your best examples of bad customer experiences.
As the Great British storm clean up begins, Mark hears from Good Samaritans across the country who are helping people in the affected areas. He also hears how the terrible weather has affected sheep in Hereford, and ancient trees in Shropshire. Mark also asks whether dredging could be the answer as locals on the River Hull hope to claim some of the money Prime Minister David Cameron has promised to clear our river bottoms.
He's been their mascot for 100 years, reporter Steve Yabsley has been to find out the history behind HMV's mascot dog Nipper.
Mark hears from the Hull man who's broken into the Science Council's 'Top 100 UK Scientists' list, thanks to his work with trainee radiographers. He talks to a professor in Ohio who won a prestigious award for HIS research into 'Beer Goggles'.
BBC Introducing tracks come from Sussex band Fran Classic, and West Yorkshire's Waiting For Wednesday.
Last on