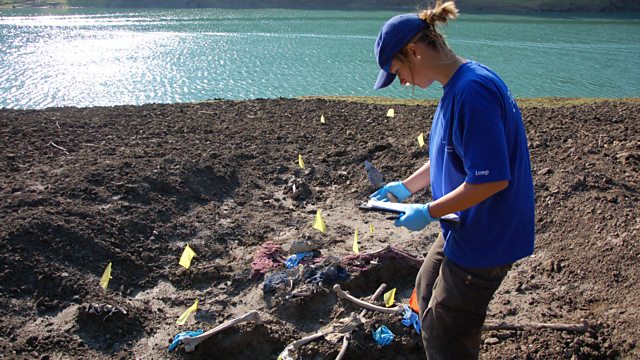 Bringing Up the Bodies in Bosnia
Listen in pop-out player
Bosnian forensic anthropologist Esma Alicehajic is part of the team from the International Commission on Missing Persons working to exhume a series of mass graves left behind after the Bosnian war of the 1990s. Thousands of people disappeared and twenty years later grieving relatives are still waiting for news of their loved ones. She talks to Matthew about her work digging up the bodies.
This week on Outlook we focus on three of the 16 million American children whose families are struggling to get by as child poverty reaches record levels in the country. In the first of the three stories by British writer and film-maker Jezza Neuman we look at life through the eyes of 10-year-old Kaylie Haywood.
And the singer Marc Almond from the band Soft Cell talks about the 1980s hit song 'Tainted Love', which went to number one in seventeen countries. He went on to have a successful solo career and has sold 30 million records. He tells Matthew about speaking out for gay rights on live TV in Russia, surviving drug addiction and a near fatal motorbike crash.
(Photo: Perucac lake exhumation by Jasmin Agovic)
Last on