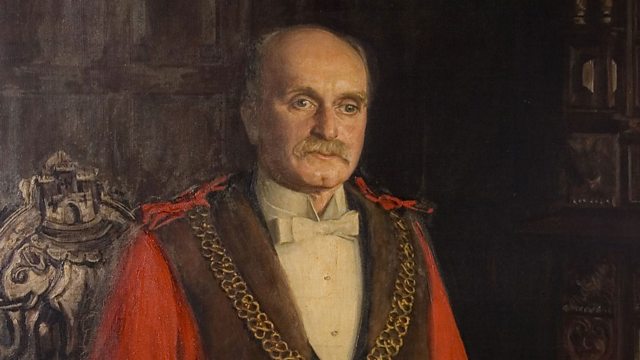 St Marys Guildhall, Coventry: Founder of Triumph Motorcycles
Siegfried Bettmann was a bicycle, motorcycle and car manufacturer & founder of The Triumph Motorcycle Company. He was born in Nuremburg, Germany, but moved to Coventry in 1885.
In 1913 he became Mayor of Coventry, the first non-British subject to have the position.
Coventry's Council House was under construction at the start of World War One, so his Mayoral duties were undertaken in St Mary's Guildhall.
Just after the outbreak of war he felt his position untenable and removed himself from public life. Despite being a nationalised British citizen and the rise of anti-German hatred in Britain at the time, he responded quickly to the Government's appeal for industrialists and provided one hundred Triumph motorcycles within two days. Subsequently, he secured larger war contracts from the British Army, helping Triumph become an approved supplier for the British Army.
Despite his loyalty to the King, the anti-German hostility meant he withdrew himself from public life and spent a lot of time at his home in Stoke Park (9 North Avenue, Elm Bank House, Stoke, Coventry CV2 4DH).
Bettmann commissioned and paid for a memorial at Coventry's London Road Cemetery for the fallen employees of the Triumph company killed in action on the Western Front.
Location: St Mary's Guildhall, Bayley Lane, Coventry CV1 5RN
Image of Siegfried Bettmann, courtesy of the Herbert Art Gallery and Museum
Featured in...
Places in Coventry & Warwickshire that tell a story of World War One

Technology

—

World War One At Home

Wartime pioneers and innovation