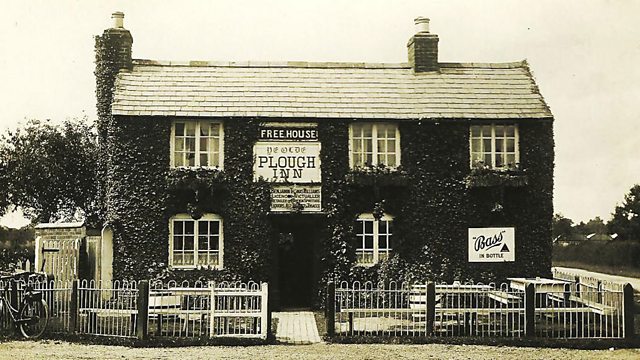 The Plough Inn, Warwickshire: It's a Long Way to Tipperary
"It's a Long Way to Tipperary" is a song that many people will be familiar with. It has been sung by generations, and was allegedly written in a Warwickshire pub.
Harry Williams and his co-writer are said to have been in The Tipperary Inn in Balsall Common when they wrote the song, which was originally penned as a ballad in 1912. Williams bought the pub for his parents from the royalties.
The pub was the centre of many working class communities in the late 19th Century and early 20th Century as a source of warmth, company, food and entertainment. As the war intensified a sterner approach was taken to drinking on the home front – particularly when it was women drinking.
In January 1915, Liberal Lloyd George (later to become Prime Minster) announced Britain was "fighting Germans, Austrians, and drink and as far as I can see the greatest of these foes is drink."
Licencing laws were introduced that stayed until just after the end of the century. It became illegal to even buy a drink for your colleagues, friends or spouse.
After Harry Williams died, his co-composer Jack Judge tried to claim sole ownership of the song. Following a campaign by his great-niece Meg Pybus, Imperial War Museums have recognised his contribution.
Meg still receives royalties from the song and she joined BBC Coventry & Warwickshire's Annie Othen in the pub for a very special evening of celebration. Singer-songwriter Wes Finch performed a contemporary version of the song and the Warwickshire Band performed an uplifting brass composition of it.
Location: Balsall Common, Warwickshire CV8 1PW
Image of the Tipperary Inn, courtesy of Meg Pybus
Featured in...
The impact on arts, literature, poetry and journalism

Places in Coventry & Warwickshire that tell a story of World War One