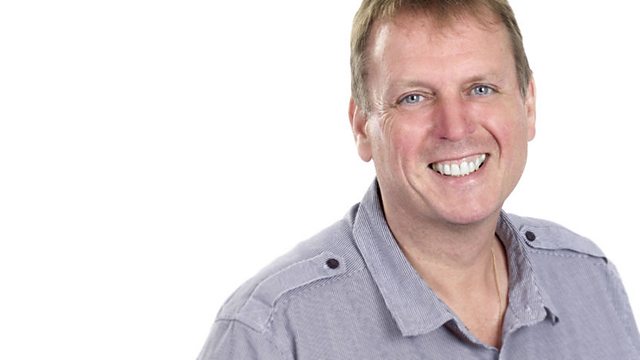 Live music from The Rising, India Electric Co and Wille & The Bandits
This week JG has a studio full of 'old friends' - three local acts who have all appeared on the show before.
And maybe, just maybe, we'll find the answer to that age old question of where one sock goes when it disappears!
Plus Paul Moxham takes us to the movies - and there will be cake. There's ALWAYS cake!
Last on
Where do all the socks go....?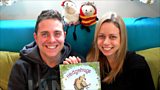 It's happened to all of us!
You put a pair of socks in to the wash - but end up with one missing when you go to put them back in the drawer.
So where does the other one go?
We'll find out when we're joined by husband and wife team Steve Wilson and Lucy Tapper from Tavistock on today's show.
Steve is a TV presenter (you may have seen him on CBBC or, more recently, on ITV's This Morning).
Lucy is an illustrator and writer and the driving force behind the couple's first children's book; "Hedgehugs".
We'll meet them both - and try and answer that age old question once and for all - when they join us on today's show.
Wille And The Bandits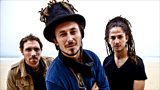 They're back on the Saturday Show! 
We love having Wille And The Bandits on the show and this time they'll be joining us for an acoustic session, playing songs from their latest album "Grow".
And listen out for a new track recorded to help raise money for victims of the recent floods and storms.
They're about to head off on yet another tour and they'll tell us all about their plans on today's show.
India Electric Co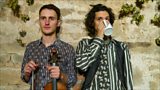 Fresh from touring with the likes of Midge Ure and Show of Hands, regular visitors to the Saturday Show; Cole Stacey & Joseph O'Keefe are now performing as India Electric Co.

Last year, 2013, saw them play Glastonbury and Larmer Tree Festival (among others) and tour across Europe.
On Feb 3rd they  release the first single from their debut album "Eyes & Tears", which regular listeners will already have heard played on this show, and their album will released worldwide  in Summer 2014.
The Rising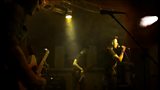 Plymouth band, The Rising, will be taking over the main studio ("The Goldfish Bowl") this morning.
The Rising are a modern alt-rock band wanting to put their home town on the musical map.
They've been on the show many times before - usually playing an acoustic set - this time they'll be performing a full band set.
If you've not encountered their expansive, sweeping sound and distinctive vocals before, you're in for a treat today.
Moxham's Movies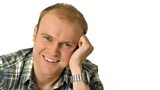 BBC Radio Devon's resident film reviewer, Paul Moxham, joins the team each Saturday to share his thoughts on some of the latest releases at the region's cinemas.
This week he'll be taking a look at The Lego Movie in Moxham's Movies after midday.
Trouble Down The Line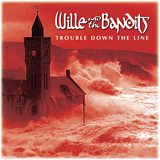 You'll be able to hear Trouble Down The Line on today's show.
It's a track recorded by Wille And The Bandits and set for release on Monday.
All proceeds will go towards helping victims of the recent floods and storms.
The Lego® Movie