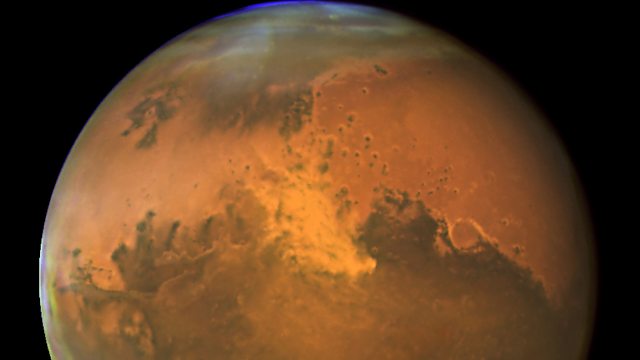 Nasa marks rover's 10 years on Mars
Kate Russell's weekly review of websites and apps.
Weblinks for all the sites featured are at the bottom of the page.
Clean up and monitor your online social reputation
What goes online, stays online - and when friends can post tagged photographs and comments about you on social networks, it's not just the paparazzi you have to worry about. Persona is a reputation management tool that protects you by monitoring Twitter, Facebook and Google+ accounts for any potentially offensive material.
Three sites from the Royal Geographical Society to help you explore
Big data impact, feeding nine billion people, ageing national populations - these are all 21st Century problems and just a few of the topics being tackled at the moment in a series of talks hosted by the UK's Royal Geographical Society.
Discovering Britain is a charming site that details country walks, which are all downloadable as text or audio guides to take along with you.
If you've ever gazed out of an aeroplane window and wondered about what is passing by thousands of meters below you, wonder no more. Hidden Journeys is full of interactive flight paths that let you explore some of the world's most interesting aerial routes, up close and personal.
Two iPhone apps with an interesting twist
Vert on iOS is far more than just a weights and measures tool. It has over 800 conversion units in 33 categories, including data transfer speeds, cooking measurements, viscosity and essential clothing sizes such as bra, hat and shoe sizes.
Catacademy on iOS is a serious language learning tool for Spanish that uses cat images to help boost your memory. According to the developers this methodology helps students learn more than three times faster than with comparable tools.
Happy tenth birthday to Mars Rover Opportunity, still going strong a decade on
Ten years ago on 24th January Mars rover Opportunity touched down on the red planet, and despite the initial mission being planned for just 92 days the plucky little robot is still going strong, trundling around the surface of Mars collecting scientific data and taking photographs to send back to earth.
You can find out more about all of the Mars rover projects and the amazing information they are collecting on the official NASA website.
Also this week the social network Path found its way onto Windows Phone with the release of a public beta app.
Video of the week.
We finish this week with an incredible video from Vine magician, Zach King who also posts on a Youtube channel. It's mind-boggling what this man can do in six seconds.