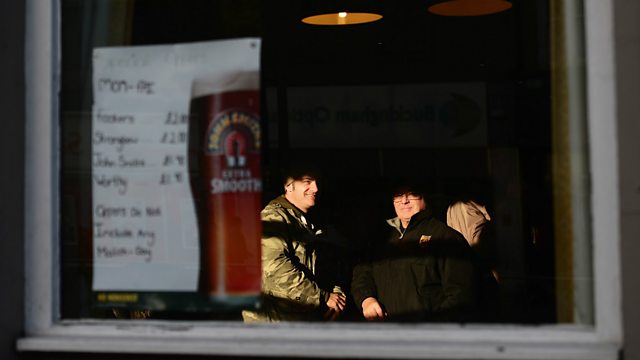 Premier League: Pub foreign channels "out and out theft"
The Premier League has told the BBC that it's planning legal action against almost a hundred pubs that it suspects are illegally showing Premier League matches via foreign satellite channels.
By showing the foreign channels, the Premier League believes pubs are probably breaking copyright law.
In 2011 Karen Murphy, a Portsmouth pub landlady, won a court case against the Premier League.
The ruling effectively proved it is legal to buy a TV subscription from anywhere in the EU.
However, when a pub or club uses such a subscription to show Premier League football matches, it is breaking copyright law if the League's logo is shown in on-screen graphics, or if the League's anthem is heard before kick-off or at half time.
In the last four months, its private investigation firm has visited nearly 4,000 pubs across England and Wales, and the first prosecution will be against a pub in Swansea.
Dan Johnson, the Premier League's director of communications spoke to 5 live; and fans in a Cardiff pub told us why they'd gone there to watch the football.
Featured in...
Bring yourself up to speed with 90 second summaries of the stories you need to know about