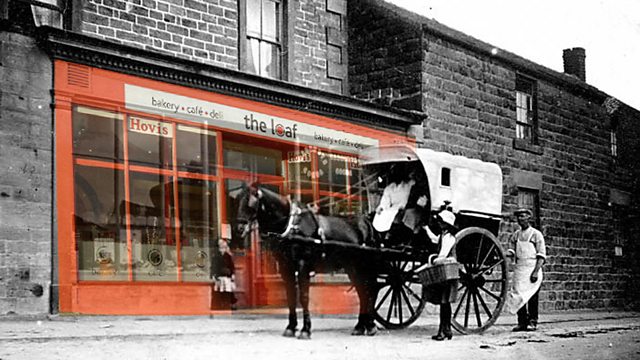 Bakery in Crich, Derbyshire: Home for German Prisoners of War
During World War One a number of German prisoners of war worked at the quarry in Crich.
In the summer months they were housed in tents close to the site. In the winter they slept in what was the local bakery and candle factory. Today, it remains a bakery.
Three of the prisoners died and were buried in Crich churchyard. Between the wars the bodies were repatriated back to Germany. The three were: Otto Gehrhardt aged 23, Franj Kaminski aged 28 and Franz Koyub aged 31.
Whilst the prisoners were working in Hilts Quarry they were reportedly treated kindly by the locals, in particular by Henry and Lily Holtham. Henry was a foreman engine driver at the quarry. Lily Holtham would bake for them and Henry provided extra rations from his allotment.
Location: Crich, Derbyshire DE4 5BH
Black and white Image courtesy of Crich Parish
Featured in...
Places around Derby that tell a story of World War One

Refugees, internment, training and protest.