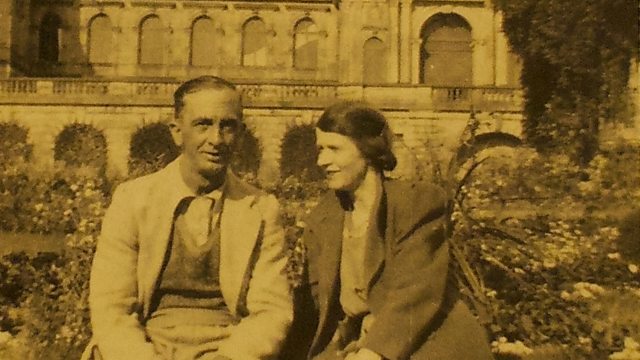 Barnard Castle, Teesdale: Plea to Royalty to Save a Son
Mrs Smith had six sons who went to the World War One front line. She received a letter in 1916 with news that one had died. Another four letters were to follow with tragic news.
The town of Barnard Castle was horrified that one mother could lose five children. The sixth remained in France.
A local vicar's wife wrote to the Queen calling for something to be done. A letter arrived back from Her Majesty's Private Secretary saying: "The Queen has caused Mr and Mrs Smith's request concerning their youngest son to be forwarded for the consideration of the War Office authorities."
Wilfred was sent back home to be reunited with his mother.
A few years later they laid the first wreath when the town's war memorial was unveiled at the Bowes Museum.
Location: Barnard Castle, Tees, DL12 8QF
Image of Wilfred Smith with his wife
Image courtesy of Amanda Nelson