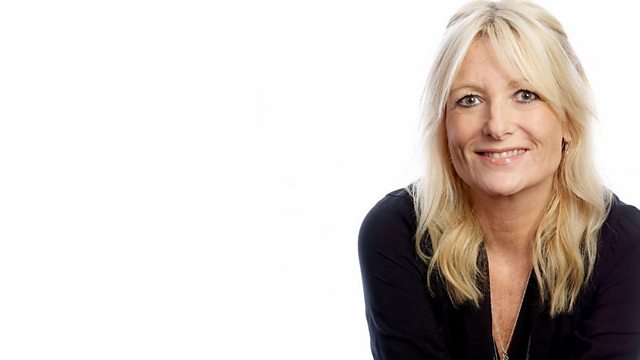 Chinese New Year and Strictly Come Dancing
The 2014 Strictly Come Dancing tour interviews continue with Mark Benton, Natalie Gumede and Abbie Clancy, chef Tony Turnbull author of 'The Only Recipes You'll Ever Need' gives a Sunday supper inspiration, collector Geovanni Madonia on Barbie and Cindy dolls, Jeffrey Alexander pops over from the Chinese New Year celebrations at Trafalgar Square and chats about martial arts classes and Raphaella and DJ Krystalroxx talk about their single 'One Drop' raising money for water in Kenya.
Last on
Chicken and Tarragon Casserole
by Tony Turnbull
1 small chicken, jointed into 6
4 tbsp plain flour
200g smoked bacon, diced
12 shallots, peeled
250ml white wine
500ml chicken stock
2 handfuls button mushrooms
2 tbsp dijon mustard
100ml double  cream
Handful tarragon, chopped
Dust chicken in seasoned flour. Heat some oil in a casserole dish and brown the chicken, in 2 or 3 batches. Remove and keep warm.
Add more oil to dish and cook bacon and shallots until lightly coloured. Add wine and reduce by half. Add stock and return chicken to the dish.
Simmer, covered, for 40 minutes. Add the mushrooms and cook for 20 minutes more.
Remove the chicken. Reduce the sauce. Add cream, mustard, tarragon and the chiken and warm through.
Spiced Rice Pudding
by Tony Turnbull
8 cardamom pods
100g pudding rice
410g tin evaporated milk
600ml full fat milk
30g caster sugar
1 cinnamon stick
1tsp vanilla extract
1/2 tsp grated nutmeg
Crush cardamom pods to extract seeds. Crush in seeds in pestle and mortar. Place all ingredients in ovenproof casserole dish.
Bring to a gentle simmer on the hob and leave, stirring occasionally for about 10 minutes, or until the rice begins to soften.
Transfer dish to 150C/gas 2 oven, uncovered if you like skin, covered if not. Cook for 1 hour or until the pudding reaches a creamy consistency.