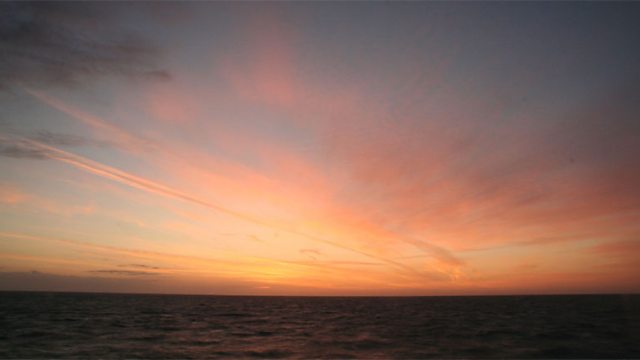 Thought for the Day - 21/01/2014 - Rt Rev Graham James
Good morning. The story about the UKIP councillor in Oxfordshire who believed the country is "beset by natural disasters" because of the introduction of gay marriage is an intriguing one. As I understand it, he was suspended by his party because he defied a request not to engage further with the media on the subject. A UKIP spokesman said "everyone is entitled to their own religious ideology". It's clearly right to defend religious freedom. Political parties are bound to include people of very different religious beliefs and none. But it would be a pity if religious conviction was so sacrosanct that, if held sincerely, it was not subject to examination and challenge. In this case the challenge is likely to come from within the Church itself. Christian theology has developed over centuries. It's done so as a result of dialogue, criticism and argument between Christians themselves and in relation to God's world in which they live.
Recently we have had some serious flooding on the Norfolk coast. I came across no one who connected it with a vengeful God. I imagine they would have thought that if God was so upset with Parliament he might have flooded Westminster rather than Norfolk villages.
Scientific knowledge, and our understanding of the climate, challenges any primitive belief that God visits natural disasters to punish us. But it's too easy to underestimate the sophistication of believers in previous centuries for whom God was primarily a God of love.
In Norwich, for example, we treasure the memory of the first woman to write a book in English more than 600 years ago. We call her Julian after the church to which she was attached. Her book was about God's overwhelming love. She lived at a time of war, the Black Death and the Peasants' Revolt. There wasn't much love around, though there was plenty in Julian's experience.
She recognised that sin made us unhappy. But it didn't lead God to be angry. She wrote that God was "never angry and never will be. Because he is good, he is truth, he is love, he is peace; and his power, his wisdom, his charity and his unity do not allow him to be angry".
Even in the gospel we find Jesus himself rejecting natural disaster as a payback for sin. Eighteen people were killed when a tower fell at Siloam and Jesus asks "do you think they were worse offenders than everyone else?" The call to imitate God is to be loving, and not to rush to judgment. One way of improving ourselves, Jesus says, is not to dig at the speck in our brother's eye when there's a whacking great plank in our own. I'll try to remember that when I listen to the weather forecast.