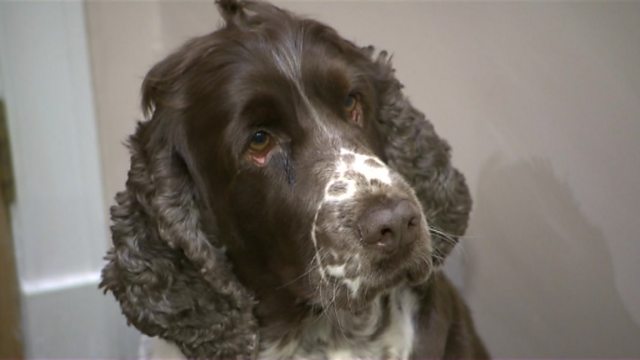 The energy hungry dog
Inside Out reporter Michelle Ackerley has been investigating how the Clode family from Cumbria can save money on their energy bills. They live in a 4 bedroom house and spend around £225 a month on gas and electricity.
One of the most energy hungry inhabitants of the house is their dog Ruby who likes to listen to the Jeremy Vine Show on Radio 2 when she's alone during the day. Her owner has been working out how much it costs to run her radio and whether the family can afford to keep her tuned in.
But it's hard to give up the radio when Jeremy Vine sends a special message over the airwaves to Ruby.
Duration: