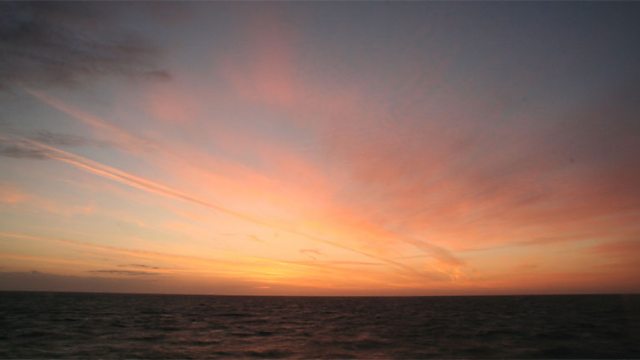 Thought for the Day - 18/01/2014 - Rev Rob Marshall
Good Morning.
The storyline concerning Coronation Street's Hayley Cropper and her decision to take her own life in the face of her struggle with cancer is about to come to a conclusion on our television screens and it has prompted a lot of debate.
Hayley, the first transgender character to appear in a serialised drama, openly discusses her plans with her husband Roy in what are obviously extremely moving scenes.
Soap operas have a reasonable track record in dealing with ethical dilemmas. They know of the dangers of popularising or simplifying complex moral issues. But such storylines are never completely without risk. Richard Kraut, in his book What is Good and Why? observes that we are intrinsically mimetic creatures: he warns "what we see others do, we imitate".
I wonder whether, in this discussion, we are not in danger of muddying the waters by bringing together the "right to kill yourself" with the "assisted suicide" debate?
Assisted Suicide involves planning and preparation and inevitably needs the help of another. Whilst suicide is carried out without any assistance and it's usually a shock for those left behind. There might be warnings or threats but there is rarely a chance for a conversation such as that which Roy and Hayley share: a conversation which demonstrates the compassion both of those who care and those who suffer and how they show that to one another?
It's a privilege as a priest, when visiting the terminally ill, to witness that care . What often strikes me is that it's not just the relatives of the ill person who are doing the caring. It's the ill person who also considers the feelings and experiences of those who are looking after them.
At funerals, even in the past few weeks, I've been moved to tears hearing from mourners about the thoughtfulness shown to them even in their final days by the person they are grieving for.
Making any moral or ethical decision where the sanctity of life is concerned is surely best done after consultation with others. Hayley certainly refers her anguish to Roy - even though he personally can do nothing about it.
It was Cardinal Hume who wrote in his book A Turning to God that whilst all people are ultimately free before God to decide for themselves on the key moral decisions of life are concerned, such freedom is best expressed through conversations with and the support of others.
We spend so much time thinking about the issues themselves but it's the care and support that's an important reality for many that must not get lost.