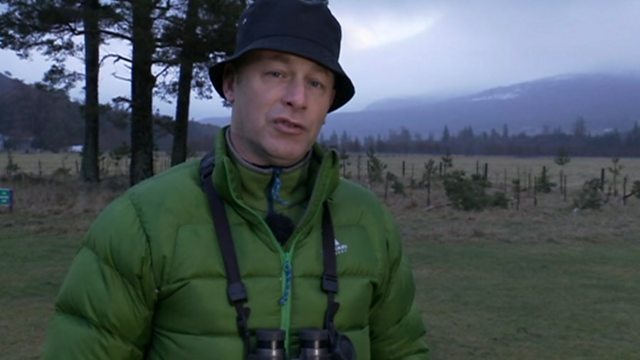 Winterwatch on Breakfast
The weather may have calmed down for the time being, but how has Britain's wildlife coped with the recent wet and windy conditions?
Starting tonight, the BBC's Winterwatch programme returns and we'll see some of nature's spectacular sights from this season.
One of the show's presenters, Chris Packham joined us from the programme's new location in Braemar.