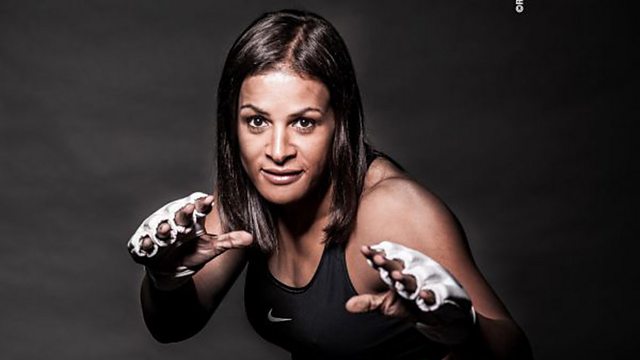 Fallon's Fight
We speak to Fallon "The Queen of Swords" Fox, the first transgender MMA (Mixed Martial Arts) fighter. She has had to put up with some awful abuse including facing a fighter who walked to the ring accompanied by the song Dude Looks Like a Lady.
Keeping Mum
It is not just snow starved Jamaica looking for Winter Olympic history in Sochi, Lydia Lassila is attempting to become the first Australian two-time gold medallist from the country. She has got extra support since her gold winning performance in Vancouver - son Kai! Lydia talks half pikes, knee injury and life as a new Olympic mum
The Agent with an Agent
As the football transfer window comes towards its heated end we are chasing the agents, who it appears are so busy they need agents. We are in Germany to meet the lady so in demand she has got herself an agent!
Data Protection
We look at how the data collected from sports like rugby is being used to help sportsmen stay fit, spectators stay informed and businesses stay profitable.
Auschwitz Goalie
Ahead of the UN's International Holocaust Remembrance Day we hear the story of Ronald Jones who at the age of 96 has written a book about his time as the 'Auschwitz Goalie'.
Last on
Sat 25 Jan 2014
10:06

GMT