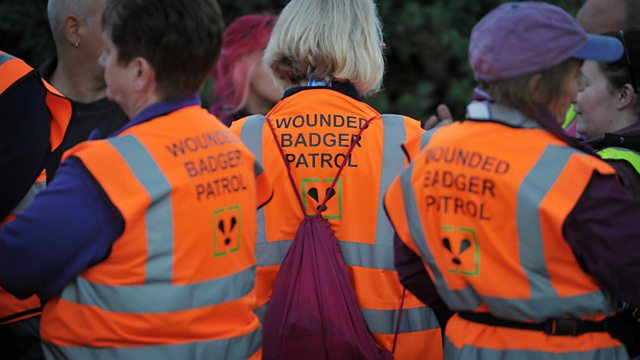 Policing Badger Cull 'cost £1.7m' in Gloucestershire
The cost of policing the badger cull in Gloucestershire has been confirmed at "around £1.7m", the county's police and crime commissioner has said. Some 921 badgers were killed in the area, making the cost £1,800 for each badger killed.
Martin Surl, the Gloucestershire Police and Crime Commissioner said the event was a "relatively peaceful" protest, that police had to facilitate "as part of the constitution of the UK". The commissioner spoke about the £1.7million cost:
"That was the cost of the police in the county to keep good order, it was over a huge area of rural Gloucestershire, 130 square miles, at night, riddled with public footpaths," he said.
Conservative MP Anne Mcintosh, who chairs the Environment, Food and Rural Affairs Select Committee, said the protests were not "quite as peaceful and conscientious as reflected in the figures".
"I think it would have been very helpful if the cull had been allowed, the pilot had been allowed, to take place, in a peaceful manner," she added.
Featured in...
Bring yourself up to speed with 90 second summaries of the stories you need to know about