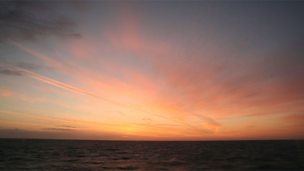 Thought for the Day - 11/01/2014 - Rev Rob Marshall
Duration: 02:51
Good Morning
Amongst the most common forms of addiction which fill the pages of many of our newspapers just about every day are drugs, smoking, eating and alcohol. But in a House of Commons debate this week about a new type of machine housed in the increasing number of betting shops littering our high streets it was the perils of gambling addiction which took centre stage.

No betting shop can house more than 4 of what are known as fixed odds betting terminals. The terminals allow players to gamble up to £300 per minute. One MP said that the poor were being targeted whilst another questioned the safety of the staff manning the shops. Stephen Timms, who serves as MP for East Ham painted a graphic picture of betting shop after betting shop on just about every street corner of East Ham High Street.

Gambling, and its effects on society at large, has not really been debated in any serious way since the introduction of the National Lottery way back in 1994. The debate then focused on a very fine line between what might be described as harmless fun supporting good causes - to levels of gambling which can only be described as devastating.

I remember attending a conference on addiction at St George's Crypt in Leeds a few years ago. Gambling was cited as just one example of how some people inexplicably adopt a pattern of the addictive behaviour which results in them being prepared to sacrifice absolutely everything – family, job, home and any money they might have simply - because of an inability to apply the brakes and stop the car crash which then results for them and their loved ones.

The Christian tradition understands addiction as one manifestation of the inability of human beings to break the cycle of wrongdoing or irrational behaviour – even though they know, deep down, that this is indeed a very wrong and repetitive pattern of behaviour that cannot easily be explained, if at all.

St Paul rationalises this tension, which we must all have felt to a greater or lesser extent, between wanting to act one way and yet persisting irrationally to act in another. To the Church in Rome he writes: "I desire to act this way, but for some reason I can't" before adding "I do not understand what I do. For what I want to do I do not do but what I hate, I do."

Recognising the seriousness of any addiction is an obvious starting point for dealing with it. Only then can the problem be addressed and the reasons, or causes, as cited by St Paul, addressed head on, with whatever help might be available.
Available since: Mon 13 Jan 2014
This clip is from
Reflections from a faith perspective on issues and people in the news.