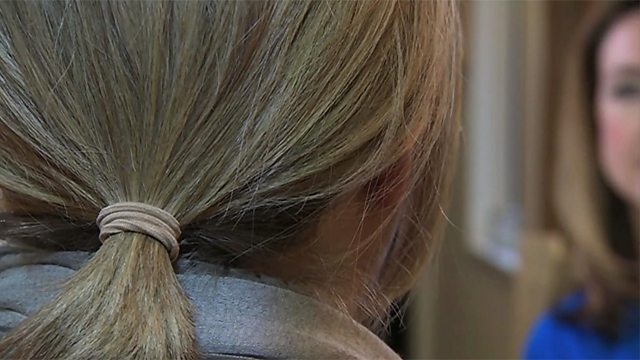 NHS psychiatric hospital a "playground for predators"
Victoria meets a patient who claims she was raped up to 60 times whilst at a NHS psychiatric hospital in Kent. The woman, who we're calling Catherine, is in her 40s and a mother of two. She says the care worker told her he'd help secure her discharge if she complied with him.
Catherine was an in-patient at Little Brook Hospital in Dartford, on and off over a period of around 12 months. She'd had a nervous break-down, was anorexic and taking valium when the abuse began. She describes such hospitals as a "playground for predators".
After leaving the unit Catherine eventually told a community psychiatric nurse what had happened, and the care worker was immediately arrested. In 2008 he pleaded guilty to one count of unlawful sexual intercourse with a patient and was sentenced to 12 months in prison - suspended for two years. He was also told he could never work with vulnerable people again. Catherine received a letter of apology from Kent and Medway NHS Trust and compensation of £100,000.
Catherine has never spoken publicly about what happened to her before. Victoria met her at her home in an exclusive interview.
Kent and Medway NHS and Social Care Partnership Trust told us they were unable to comment on Catherine's case because it happened before the formation of their trust, but they point out that all staff undergo "an enhanced Disclosure and Baring Service (DBS) check", which is the new name for CRB checks.