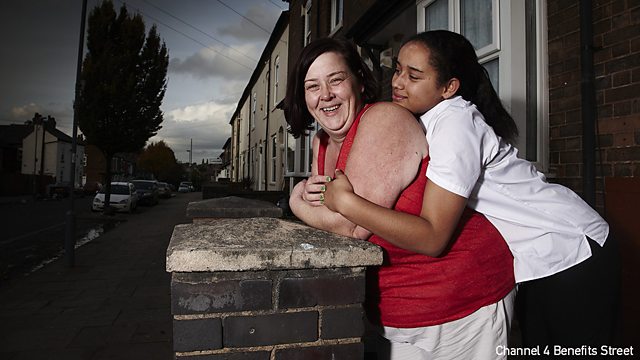 Are people on benefits being demonised?
The Channel 4 programme Benefits Street is the latest in a line of reality TV shows like The Scheme and People Like Us that has attracted criticism for the way it portrays people living on benefits in Britain.
In this 90-second summary benefits advisor Fran in Manchester says his senior managers do demonise those on benefits, Anne says she's chosen to move from sickness benefit to employment support as she would like to work, Sean in Manchester say the government is allowing an underclass to thrive, Labour MP and chair of the Commons Work and Pensions Select Committee Dame Anne Begg says benefits serve a purpose and Andy in Leeds say the benefits system needs to be more stringent.
Featured in...
Bring yourself up to speed with 90 second summaries of the stories you need to know about