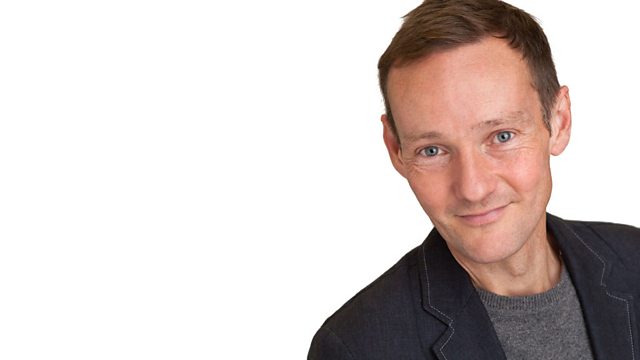 What's your Scottish connection?
Mark looks ahead to Burns Night and celebrates your Scottish connections. He catches up with Scots across England and the Channel Islands, including Tommy Banner from The Wurzels, to learn about the various traditions associated with 25 January. Mark talks to a man from Banff, who now lives in the Nothamptonshire town known as Little Scotland.
As the 10th annual Bristol Slapstick Festival gets under way Mark hears from comedian Harry Hill, comic Barry Chuckle and Monty Python's Terry Jones. Mark's asks you to relive your most memorable "You've Been Framed" moment.
Leaves on the line, sheep on the track, oil spill on the motorway; all regular excuses for a delayed commute, but passengers in London had to change their travel plans, after wet concrete flooded a control room. Jonathan Savage reports.
Hear part two of 'Grandad's Great War Diary'; from the soldier's notebook which was found and transcribed by his grandson.
BBC Introducing tonight comes from Stevenage duo Music & Spies and Mike Grogan, who lives in Portsmouth.
Last on